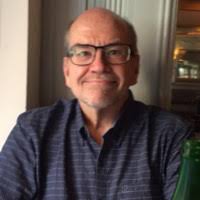 I founded Harold Schmidt Literary Agency after representing writers at the New York offices of International Creative Management and William Morris Agency.
Among my clients and the books I have agented:
Jessica Hagedorn (Dogeaters; The Gangster of Love; Dream Jungle; Toxicology; Charlie Chan Is Dead; Danger and Beauty, etc.)
Rebecca Brown (The Gifts of the Body; The Dogs)
John Stewart Wynne (aka John Wynne) (The Red Shoes; The Other World; Crime Wave; The Sighting; The Listener's Guide to Audio Books, etc.)
John Wooley & Ron Wolfe (Old Fears; Full Moon; Death's Door, etc.)
Norma Lorre Goodrich (King Arthur; Merlin; Guinevere, etc.)
Gershen Kaufman & Lev Raphael (Coming Out of Shame)
Gregory F. Kishel & Patricia Gunter Kishel (How to Start, Run & Stay in Business; Growing Your Own Business, etc.)
Ernesto Mestre (The Lazarus Rumba)
Bo Huston (The Dream Life; The Listener)
David M. Pierce (Angels in Heaven; Write Me a Letter)
David Everitt (Human Monsters; Legends series, etc.)
Gareth L. Pawlowski (How They Became the Beatles)
Lawrence Chua (Gold By the Inch)
Jaffe Cohen (The King of Kings and I)
I am a long-time member of the AAR (Association of Authors' Representatives).
Harold Schmidt Literary Agency has co-agents worldwide for foreign language rights and for English-language rights outside the United States. We also partner with agents in Los Angeles and London for disposition of motion picture and dramatic rights.
•
Concurrent with agenting, I also worked as an audio books script writer for Simon & Schuster, Time Warner, Random House, Harper Collins, Bantam, etc.
Among the dozens of authors whose books I adapted to the audio format are: Stephen Ambrose, Sandra Brown, Ken Burns, Tom Clancy, Mary Higgins Clark, Jackie Collins, Michael Connelly, Clive Cussler, Jeffery Deaver, John Dunning, Vince Flynn, Tony Hillerman, Linda Howard, Robert Ludlum, Judith McNaught, Judith Michael, Ruth Rendell, Luanne Rice, Sidney Sheldon, etc.
The authors all had final approval of the scripts I adapted from their works.